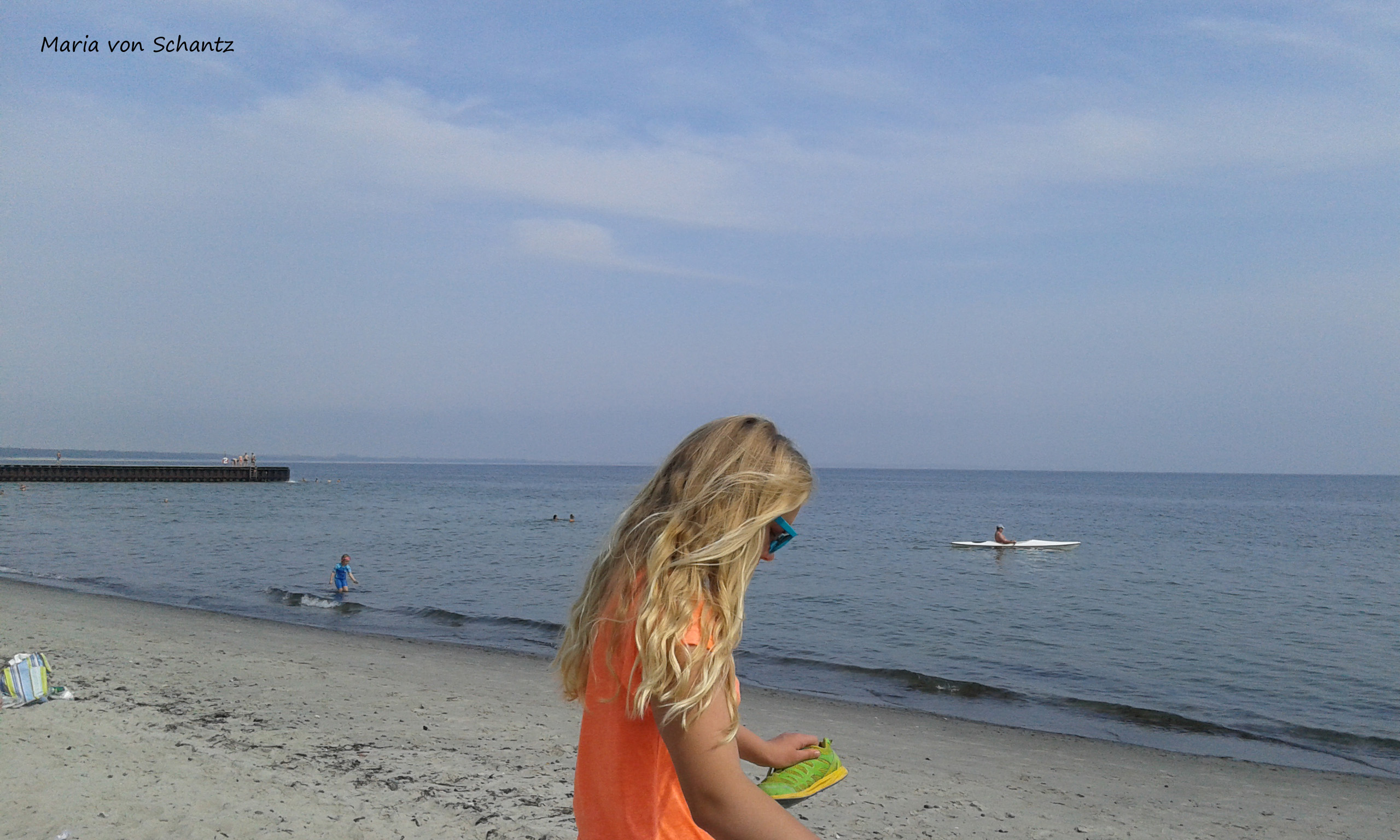 Now I have vacation and that is so great in this wonderful weather! What I love most to do when I am free in the summer and the weather is fine, is to go to the beach with my family, and here in Österlen/Skåne where we live, there are several beautiful beaches…
Sandhammaren beach is one of the beaches we like most.  It´supposed to be the best beach in Sweden. It´s so very beautiful  there and with very white and smoth sand…..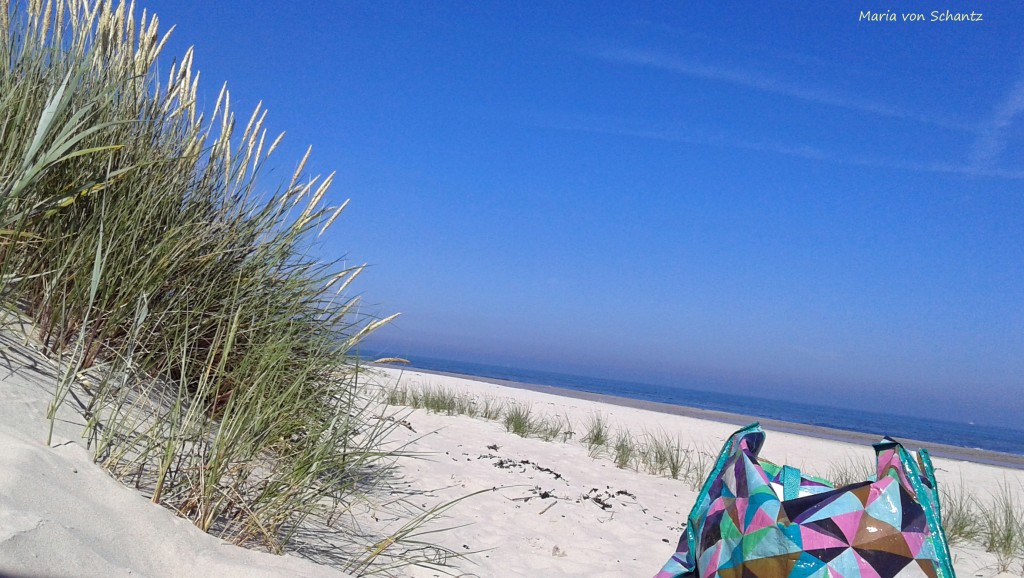 It´s also so nice for the feet….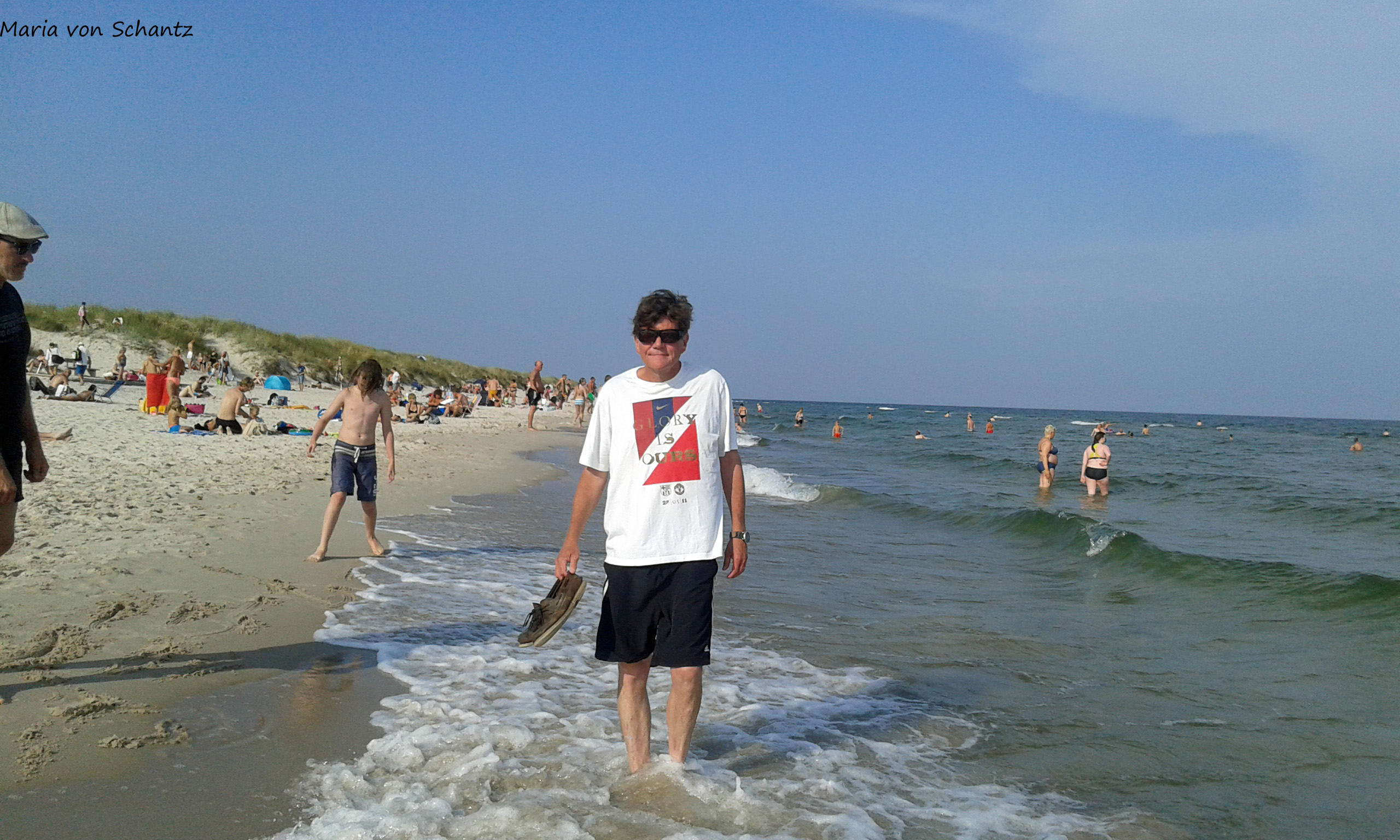 The summers in Sweden are really short so I like to take care of every summer day when I can. One day I hope we will live more south in Europe where we could spend much more time at the beach….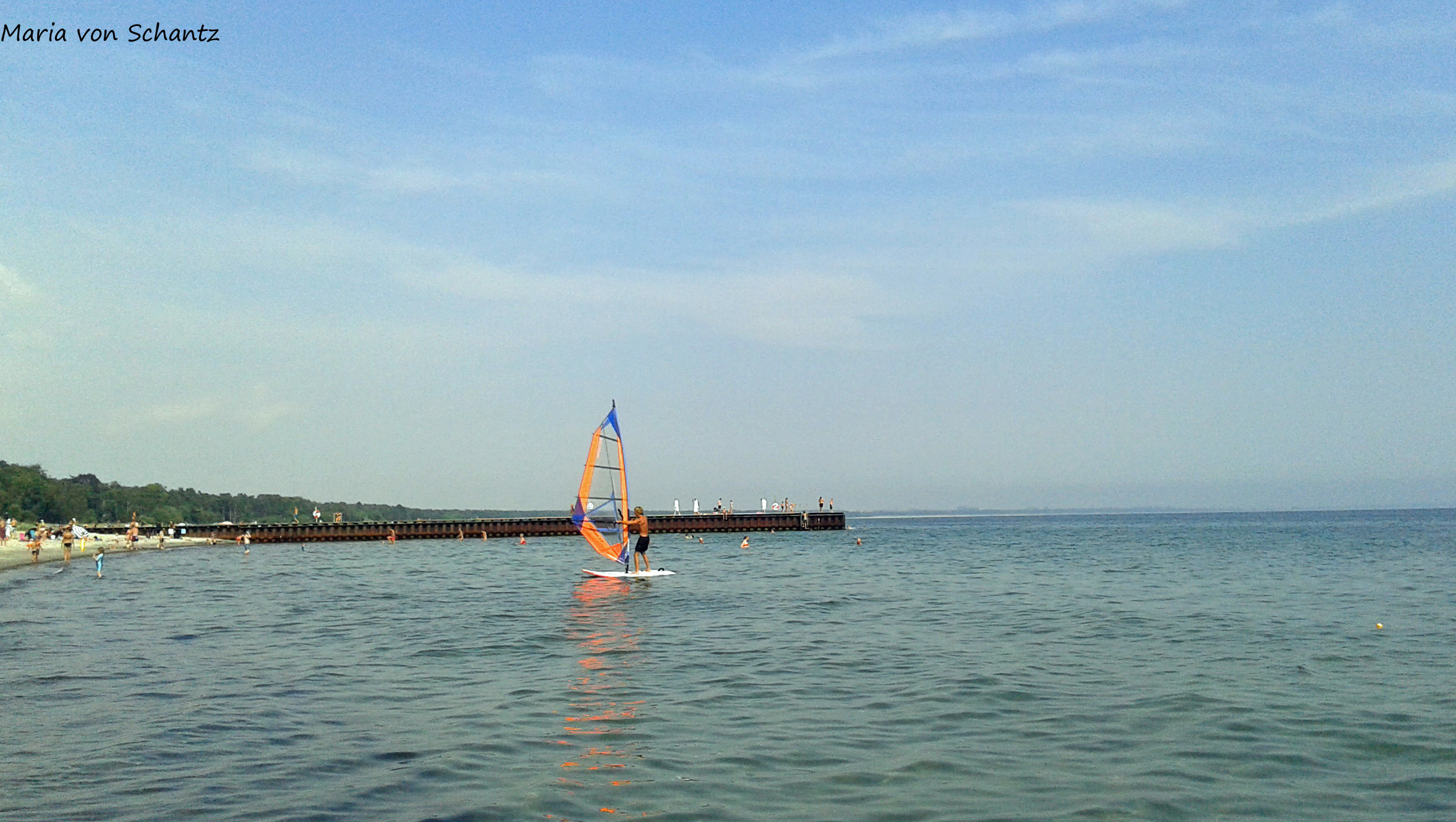 Ystads Saltsjöbad also have a nice beach and that is also a very beautiful place. My daugther Emelie and I went there yesterday to swim and to play in the water….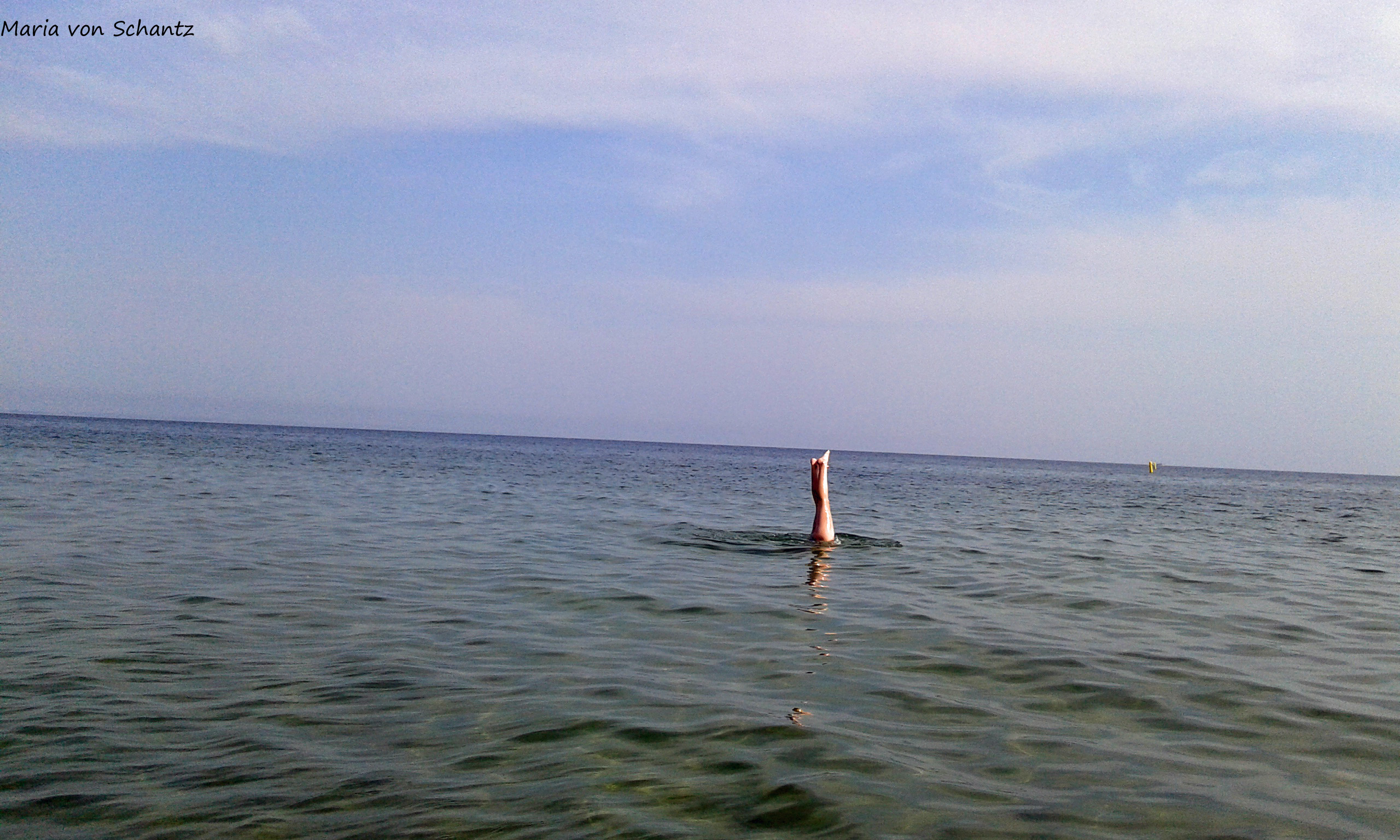 Here we are on our way to the bus stop, happy and relaxed, after a great time together in the water…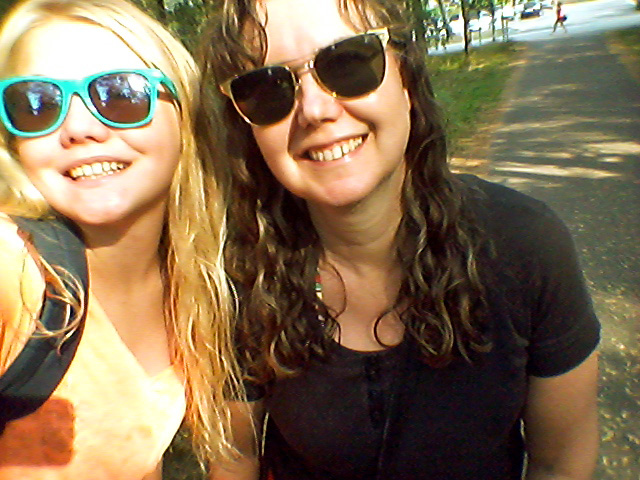 When we got home there was also a a lot of music. Emelie and Marcus did play with their guitars so nicely and right now my husband and his friends are playing together. It´s great with so much music in the house and I love it!
Vacation now and it really rocks!!!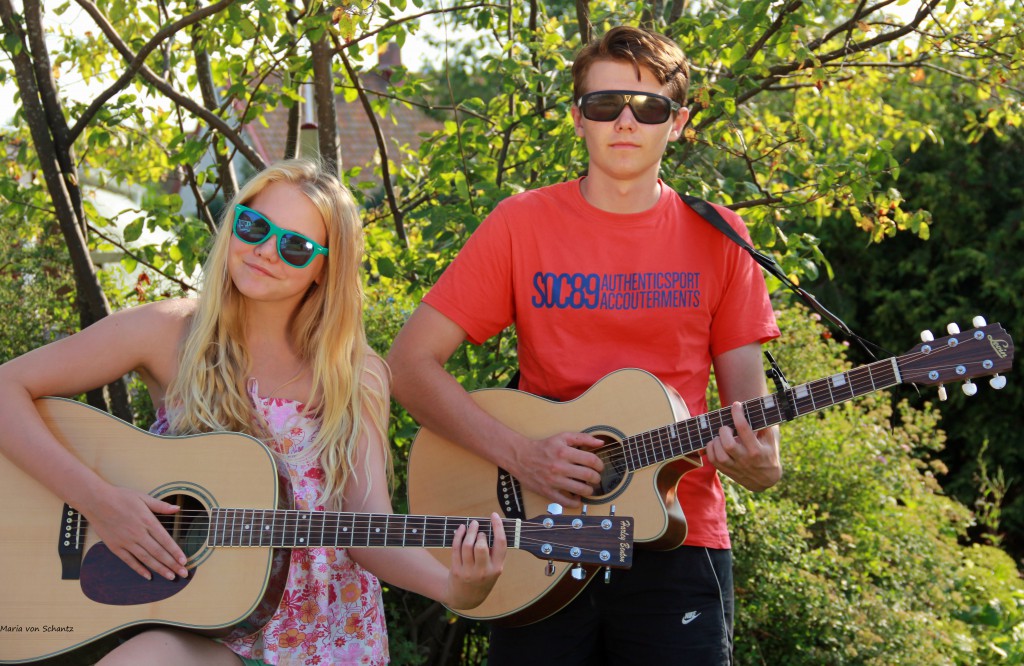 Följ Starka familjer på Facebook Observera att alla texter och bilder på bloggen Starka familjer skyddas av lagen om upphovsrätt. All rights reserved